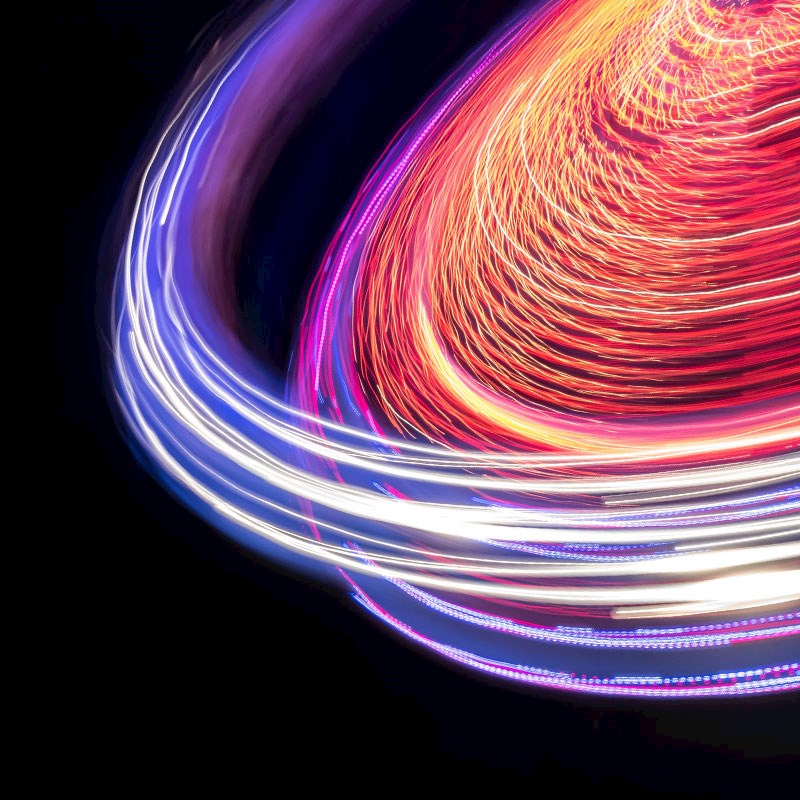 Life Sciences & Healthcare Innovation Hub
Cooley Rx
Cooley Rx is a virtual series focused on the life sciences and healthcare sectors. Join us as we discuss the top issues and trends in these industries – and provide decision-makers with information they can use to strengthen their organizations.
View on demand
Life Sciences Litigation: Tracking the Paths of Regulatory and Patent Law During Drug Development
From the inception of a drug through approval, there are any number of inflection points that have significance from either a regulatory or patent perspective. Often, decisions that are made at those points have long-lasting implications. Join Sonia Nath, chair of Cooley's global life sciences and healthcare regulatory practice group, and Chad Shear, experienced life sciences patent trial lawyer, as they explore those inflection points.
---
Life Sciences Litigation: Learnings from 40 Years of Litigation Under the Hatch-Waxman Act
We are approaching the 40-year anniversary of the Hatch-Waxman Act – the comprehensive legal framework governing pharmaceutical industry innovation, patent terms and price competition. Please join members of Cooley's life sciences litigation team as they explore the origins and application of the act, as well as where the law is headed as it turns 40. This program is designed for in-house lawyers and pharmaceutical industry executives who are new to the act, along with those who have been working with it for some time.
---
A CREATES Act Primer
Since its enactment in late 2019, the Creating and Restoring Equal Access to Equivalent Samples (CREATES) Act has provided certain eligible drug developers with a private right of action to sue branded reference drug companies that fail to provide samples of their products to support abbreviated drug applications. Join Cooley as we provide an overview of the CREATES Act, discuss its implications and highlight issues to consider in responding to a CREATES Act request.
---
An Ounce of Prevention – Proactive Planning for Healthcare and Life Sciences Companies
Even the best-laid plans need contingency options. In this presentation, we share the top five things a life sciences company should be thinking about in the current environment, as well as insight from recent deals and litigation experiences.
---
Building Technology Platforms Through Discovery Collaborations
Companies with platform technologies that have broad applicability can often benefit from early discovery collaborations with pharma companies in certain therapeutic areas or on particular targets. These discovery collaborations can validate and improve the platform, provide research and development funding, and diversify the company's economic interest beyond its internal programs. Join Cooley as we dive into some of the most common structures and pitfalls for discovery collaborations.
---
Patent Claiming Strategies Do's and Don'ts
Patents give companies exclusive rights in their inventions – and when a competitor is encroaching on your market share, you can use your patents to stop them, although the outcome will depend on the strength of the patent claims. This session discusses claiming strategies from a litigation perspective. We provide the do's and don'ts of claim drafting, so you can ensure your patent claims are strong, defensible and able to withstand scrutiny in litigation.
---
Life Sciences Dealmaking: Recent Trends and the Outlook for 2023
This session provided a review of life sciences dealmaking trends over the past volatile year, including deal points to watch and predictions for the 2023 M&A landscape in this fast-moving sector.
---
Biotech + Breaking Glass: Leading Women in Life Sciences
Cooley's Biotech + Breaking Glass: Leading Women in Life Sciences series features women in the life sciences industry sharing and celebrating their stories, obstacles and milestones.
---
Preparing for and Winning Medical Device Patent Litigation
Cooley intellectual property litigators provide guidance to help your company prepare for and prevail in patent litigation in the medical device and diagnostics field. This session focuses on best practices for offensive and defensive litigation matters, as well as ways to navigate transactions during pending litigation.
---
Same Game, New (and More of the Same) Targets: How Government Enforcers Are Focusing on Healthcare and the Life Sciences
Cooley partners break down the top government enforcement trends and provide thoughtful insight into hotbed enforcement issues.
---
What's Going On in Washington? Legislative and Enforcement Updates in the Healthcare and Life Sciences Industry
Cooley's Food and Drug Administration and legislative experts share information about FDA enforcement trends in the life sciences space – including legislative activity that life sciences and healthcare companies should know about.
---
Preparing to Go Public: Key Considerations for Life Sciences + Healthcare Companies
Cooley lawyers discuss key factors that life sciences and healthcare companies should consider as they prepare to go public in the US.
---
Digital Health Investment Trends & 2022 Outlook
Leading venture capitalists share their investment outlook and relay advice to entrepreneurs who are fundraising.
---
Launch Strong: Strategies for Enforcing and Protecting Brands Prior to Commercialization
This presentation covers tools and cost-effective strategies for enforcing and strengthening potential trademarks prior to product launch.
---
Life Sciences in the Antitrust Hot Seat – Trends and Guidance
Cooley antitrust thought leaders discuss key trends and strategies for navigating the changing enforcement landscape.
---
COVID + Life Sciences Industry: Impact and Response
Industry leaders and Cooley partners explore how COVID-19 impacted the life sciences industry, how companies quickly and swiftly responded, and what this could mean for the industry moving forward.
---
D&O Trends in 2021: Hard Market, COVID-19 and Other Factors Impacting Life Science Companies
Cooley partners discuss the trends that may have had significant risk implications for senior management in 2021 and beyond.
---
Productwise – Liability in Times of Change for the Life Sciences Industry – Part One
In the first part of this two-part virtual series, Cooley's international products team explores liability changes within the life sciences industry and identifies the risks and challenges involved.
---
Productwise – Liability in Times of Change for the Life Sciences Industry – Part Two
In the second part of this two-part virtual series, Cooley's international products team examines significant liability risks for life sciences companies in the next five to 10 years, including the changing liability landscape, as well as risks in the context of emerging technologies.
---
IP Basics and Portfolio Strategies for the Pharmaceutical and Biotech Industry
Cooley intellectual property professionals explain foundational concepts for developing robust and cost-effective patent portfolios in various typical product development and life cycle management scenarios.
---
Four New Years – Life Science Policy in the Biden-Harris Era
Cooley lawyers discuss the key issues, priorities, and people shaping the life sciences policy and regulatory landscape in Washington, DC, including information relevant to life science companies at all states of development, as well as investors.
---
Biosimilars: Lessons Learned 10 Years After Enactment of the Biologics Price Competition and Innovation Act (BPCIA)
Cooley partners are among the speakers offering a recap of the key provisions of the BPCIA statute and an explanation of biosimilars' path to the marketplace.
---
Hatch-Waxman 101 for the Emerging Life Science Company
Cooley partners discuss considerations for innovative life science companies that have filed, or will soon file, new drug applications or 505(b)(2) applications and are anticipating their first Hatch-Waxman litigation.
More information
Please email Amanda Richardson for more information or if you have any questions about the Cooley Rx series.
Cooley is a global leader in the industry
A virtual series focused on the life sciences and healthcare sectors
Join our list to receive updates when new content of interest to life sciences and healthcare leaders is released