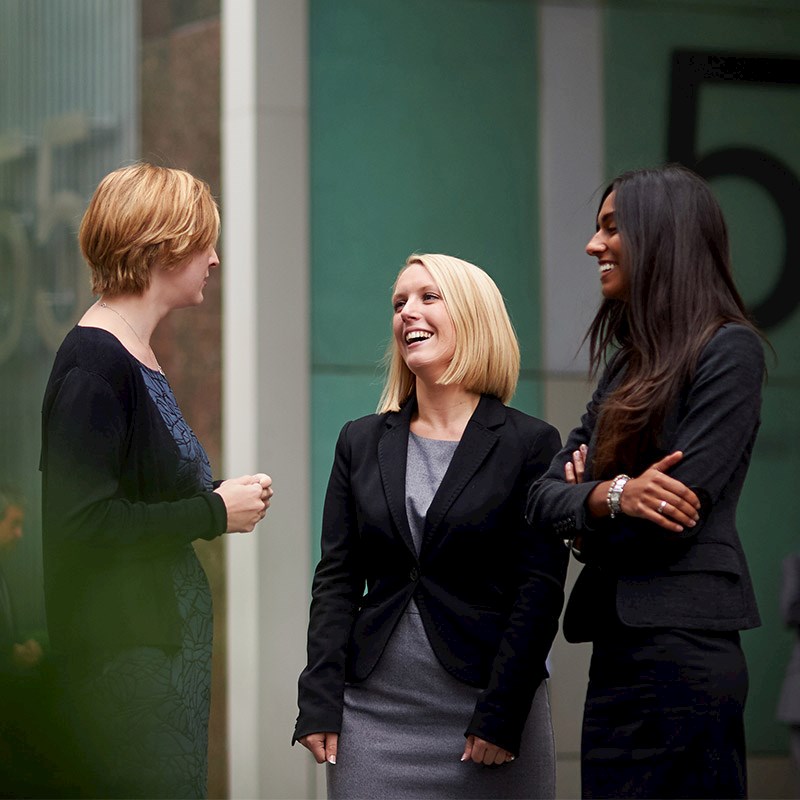 Diversity, Equity and Inclusion
Diversity is embedded in Cooley's culture. We are dedicated to maintaining a truly diverse workplace that values and celebrates differences.
Our Diversity, Equity and Inclusion Action Plan sets forth specific objectives, metrics and actions to articulate and deliver on our pledge to oppose racial injustice and address its deleterious effects.
Our commitment also includes active and creative partnerships with clients and in local and national minority law organizations, diversity pipeline projects, law school diversity programs and community outreach.
True workplace diversity means offering all employees the tools, training and mentoring they need to succeed. It means embracing the importance of diversity on our client teams. It looks beyond our four walls, fostering community involvement and participation in local and national diversity initiatives. It means leading by example in our profession.
Diversity and inclusion are at the core of Cooley and all we do – they're our fuel for innovation. We're passionate about building a culture that respects, values and celebrates differences, and we're relentless to drive real change.