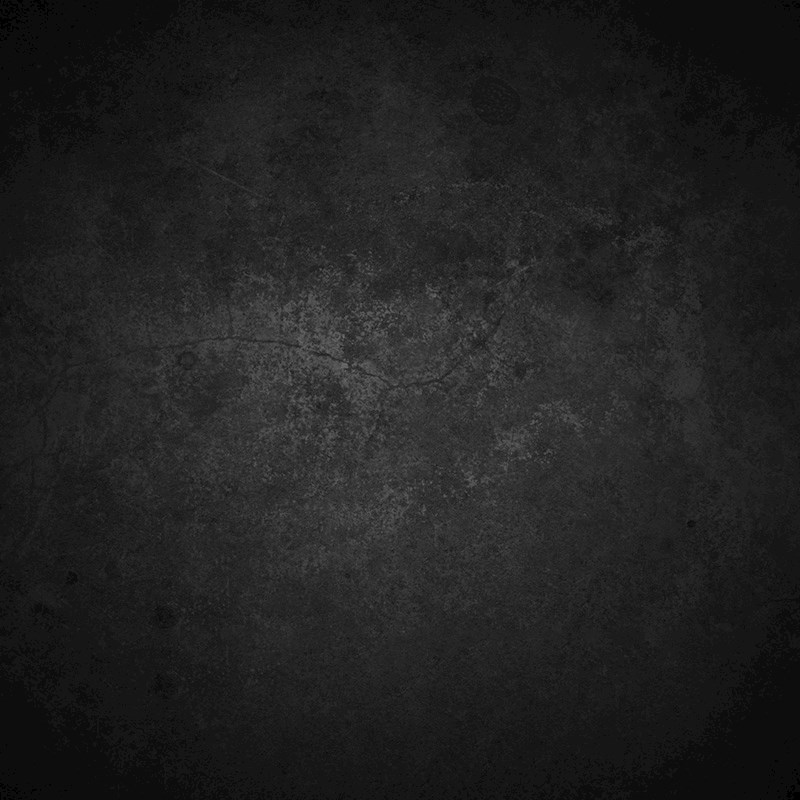 Our Fight for Racial and Social Justice
We recognize that we all share a responsibility to effect change in our fight for racial and social justice. We commit to publicly sharing and maintaining accountability for Cooley's progress – and to work toward systemic change within the firm, the broader industry and our communities.
It is time to seek out education; learn about ourselves and each other; converse and collaborate; and stand together as one, united against the racism, bias and hatred that seek to divide us – it is time for action.
Cooley's chairman and CEO
Commitment
Our Diversity, Equity and Inclusion Action Plan articulates and delivers on our commitment to oppose racial injustice and address its deleterious effects on our people and firm. Created with the involvement of our board of directors, including our chairman and CEO Joe Conroy, the plan sets forth specific objectives, metrics and actions.
Read Cooley's Diversity, Equity and Inclusion Action Plan
Our dedication to building a firm and workplace that reflects equality for all is comprehensive. From professional development to external partnerships, accountability for progress is integrated into every step of our employee and client experience, and we commit to working across the firm to implement innovative strategies that move us forward on this journey. Our current efforts include:
Analyzing pay equity and promotion trends
Enhancing our pipeline development and recruiting efforts
Investing in mentorship and development
Tracking diverse representation in pitches and client teams
De-biasing existing firm processes, including annual reviews and work allocation systems
Rolling out firmwide upward reviews for all
Tying commitment to firm culture and DEI to partner compensation and promotion decisions
Growing firm affinity groups and resources
Training and educating on topics including antiracism, micro-inequities and allyship
Expanding pro bono partnerships with civil rights and civil liberties organizations and collaborating on new antiracism work

Instituting a billable hours credit program for time spent leading on DEI efforts, where up to 50 hours of approved activities will be treated as billable time for productivity and bonus eligibility for lawyers and patent professionals (up to 25 hours for paralegals)

Expanding our one-day paid volunteerism policy to include work for racial and social justice activist organizations, as well as protesting

Becoming the first Am Law 100 firm to hire a manager to focus exclusively on diversity, equity and inclusion efforts for business professionals
Education and engagement
Asian Pacific Islander Attorney Affinity Group API Allyship + Antiracism Resource Kit
Cooley's Asian Pacific Islander (API) Attorney Affinity Group compiled an allyship and antiracism kit that is full of resources – ranging from advice to articles, books, documentaries, TV shows and podcasts – all focusing on how allies can better understand and support the API community. With ongoing violence, harassment and hate crimes toward the Asian and Pacific Islander community, we stand with our API colleagues and commit to using Cooley's platform to raise awareness, educate and amplify API history, voices and stories.
Black Attorney Affinity Group Allyship + Antiracism Resource Kit
To encourage education, engagement and action, Cooley's Black Attorney Affinity Group compiled an allyship and antiracism resource kit to deepen and expand understanding of how to be an antiracist. We pledge to update this kit with new resources to promote and contribute to ongoing learning and education as we continue to normalize conversations around race and racism.
LGBTQ+ Affinity Group Allyship Resource Kit
Cooley's LGBTQ+ Affinity Group created this resource kit for LGBTQ+ individuals and allies wanting to broaden and strengthen their understanding of LGBTQ+ culture, history, representation, sacrifices, empowerment and support. Exploring this collection of intersectional resources challenges you to recognize and unlearn outdated and harmful norms – and expand your knowledge, vocabulary and comfort – to help foster everyday allyship at Cooley and more broadly.
Reproductive Rights Allyship Resource Kit
This resource kit was assembled by colleagues across the firm to provide context for and raise awareness about the impact and implications of the reversal of Roe v. Wade (1973), and the elimination of the reproductive rights accorded by that precedential decision. The US Supreme Court's ruling in Dobbs v. Jackson Women's Health Organization (2022) upended what had been settled law for nearly 50 years, and the brunt of that decision will impact more than women and people with the capacity for pregnancy. Indeed, as Cooley's board has observed, "concerns that impact any of us, affect all of us." Our hope is that this resource kit will enable a better comprehension of the consequences of the reversal in Dobbs.
Action
Cooley Files Supreme Court Amicus Brief to Preserve Discretion in Immigration Enforcement
Cooley filed an amicus brief in the US Supreme Court on behalf of several administrative law professors, seeking reversal of the US Court of Appeals for the Fifth Circuit's decision in United States v. Texas. The ruling under review had struck down the efforts of the US Department of Homeland Security to set immigration enforcement priorities.
Cooley and Co-Counsel Secure Due Process Protections for Youth in Federal Immigration Custody
Alongside the Center for Human Rights and Constitutional Law, the National Center for Youth Law, and the UC Davis School of Law's Immigration Law Clinic, Cooley secured a preliminary injunction in Lucas R. v. Azar requiring the Office of Refugee Resettlement to provide critical due process rights guaranteed by federal law – a victory for the plaintiffs, who are thousands of children in federal immigration custody.
Cooley Files Amicus Brief Supporting Racial Diversity in Supreme Court College Admissions Cases
In response to cases currently under review by the US Supreme Court involving the admissions policies of Harvard College and the University of North Carolina, Cooley filed an amicus brief demonstrating that the 14th Amendment does not mandate colorblindness or categorically prohibit race-conscious admissions policies in higher education.
Cooley Files SCOTUS Brief on Behalf of Former Governors Supporting Minority Voting Rights
Alongside the States United Democracy Center and attorney Jonathan L. Williams, Cooley represented a group of former governors as they filed an amicus brief in Merrill v. Milligan and Merrill v. Caster (consolidated), which urged the US Supreme Court to uphold key portions of the federal Voting Rights Act that protect minority voters from having their voting power diluted.
Cooley + ACLU of Louisiana Challenge Racist Policing in Civil Rights Suit
Cooley, alongside the American Civil Liberties Union of Louisiana and Aaron & Gianna, is representing Nathasia Paul, a Black resident of Metairie, Louisiana, in a civil rights action against multiple law enforcement officers from the Jefferson Parish Sheriff's Office for their racially motivated violations of Paul's right to be free from unreasonable searches and seizures under the Fourth Amendment to the US Constitution.
Cooley Partners With Tech Nation's Libra Program to Advance DEI + Racial Justice in UK Tech
Cooley has partnered with Libra, Tech Nation's growth program for underrepresented founders, to support and promote diversity, equity and inclusion and racial justice in the UK tech sector. As the first program of its kind in the UK for tech startup leadership teams with at least one Black or multiracial founder, the Libra program aims to provide access to capital, commercial opportunities and professional networks to entrepreneurs from underrepresented backgrounds who may face barriers and biases in these areas.
Charlottesville Plaintiffs Secure Justice Against White Supremacist Leaders and Groups With Historic Lawsuit Win
Alongside a coalition, Cooley acted pro bono on behalf of the plaintiffs in the landmark federal lawsuit Sines v. Kessler, securing a historic victory for victims of a coordinated attack by white supremacists during the "Unite the Right" rally in Charlottesville, Virginia, in August 2017.
Joe Conroy Crafts LCLD Leaders at the Front Pledge
Cooley's CEO and chairman joined LCLD's Leaders at the Front movement, publishing a personal pledge on turning his commitment to diversity into organizational changes that are specific and measurable.
Cooley + ACLU of Louisiana Challenge Racist Policing in Federal Civil Rights Suit
Cooley and the American Civil Liberties Union of Louisiana are representing Bilal Hankins in a civil rights action against multiple law enforcement officers and agencies in New Orleans for their unlawful, racially motivated traffic stop and use of excessive force.
Cooley Signs Statement Denouncing Antisemitic Attacks
Cooley is a signatory to a statement denouncing antisemitism in all its forms amid a rise in antisemitic attacks across the US. Cooley's CEO and chairman Joe Conroy signed on to the statement alongside several other US law firm leaders.
Federal Judge Upholds Equitable Admissions Policy for Boston Exam Schools
A Massachusetts federal judge upheld the Boston school system's new admission policy for exam schools, a victory that will enhance racial, socioeconomic and geographical diversity in the city's most prestigious public high schools. The ruling sided with an amicus brief on which a Cooley team represented the Anti-Defamation League alongside leading nonprofits, business organizations and sports teams including the Boston Celtics and the Boston Red Sox.
Cooley Joins The Alliance for Asian American Justice
Cooley joined The Alliance for Asian American Justice, a national pro bono initiative committed to providing legal support and advocacy to victims of anti-Asian hate crimes and harassment. The alliance, which is composed of more than 45 law firms and a group of Fortune 1000 general counsel, will coordinate and drive law firm pro bono resources on behalf of victims to assist and support them in obtaining legal remedies.
Cooley Speaks Out Against Obstacles to Voting
Alongside other Am Law 100 firms, Cooley signed a statement denouncing efforts to restrict the constitutional right of every eligible American to vote – and in particular, US election laws that impose unnecessary obstacles and barriers on the right to vote and that disenfranchise underrepresented groups.
Cooley Stands With Asian Pacific Islander Community
Cooley has signed on as an ally to the Stand With Asian Americans pledge launched by Asian American business leaders across the US to fight violence against the Asian Pacific Islander community amid an increase in hate crimes. Additionally, Cooley has signed on to Stand Against Hate, an initiative launched by the National Asian Pacific American Bar Association and six other national bar associations denouncing the surge in anti-Asian hate, violence and racism related to the COVID-19 pandemic.
Impact America Fund Raises $55 Million to Invest in Startups Focused on Overlooked Communities
Cooley advised Impact America Fund, which makes early-stage investments in tech-driven businesses that create new frameworks of ownership and opportunity within marginalized communities, on the closing of its second venture capital fund at $55 million.
Cooley Joins Effort to Honor Kings' Legacy in Boston
Cooley committed $250,000 to King Boston, a privately funded initiative in Boston working to honor the legacy of Dr. Martin Luther King Jr. and Coretta Scott King and to address economic and racial inequities in the city.
Cooley Partners With Election Protection to Support US Voter Rights
Cooley helped ensure all eligible US voters had an equal opportunity to vote on Election Day by again working with Election Protection, the nation's largest nonpartisan voter protection project, which is run by a coalition of organizations including the Lawyers' Committee for Civil Rights Under Law.
Cooley Joins ACLU Campaign + Antiracism Alliance to Combat Systemic Racism
As part of the firm's commitment to be an active agent of change, Cooley has joined two coalitions dedicated to dismantling systemic racism. The first, aligned with the ACLU of Louisiana, confronts racially discriminatory policing practices in the US; the second, the Law Firm Antiracism Alliance, challenges racism in the law and government institutions.
Cooley Donates $750,000 to Equal Justice Initiative
Aligning with the firm's commitment to be an active agent of change, Cooley donated nearly $750,000 to the Equal Justice Initiative, which works to end mass incarceration and excessive punishment, to challenge racial and economic injustice and to protect basic human rights for the most vulnerable people in America.
Pro Bono Triumph Against Racial Discrimination in Fair Housing Lawsuit
Cooley partnered with The Lawyers' Committee for Civil Rights Under Law and others to achieve a successful settlement for victims in Mastic Beach, New York, who had alleged discrimination in housing and constitutional violations based on race and ethnic background.
Ongoing pro bono efforts
Cooley's commitment to pro bono work directed at expanding access to justice runs deep and strong, and includes cases challenging police misconduct and protecting voting rights, among other important issues affecting access to justice.
In the wake of the increased focus and discourse on racial justice in 2020, we expanded our commitment to defending civil rights and addressing systemic injustices and began new partnerships to counter police misconduct and excessive force. Civil rights and racial justice work jumped up to become our largest area of pro bono practice that year.
Related efforts include:
Representing NAACP of Missouri and the League of Women Voters on a COVID-19 voting rights case
Partnering with the ACLU of Louisiana's Justice Lab project to challenge discriminatory policing and establish a blueprint for fighting similar abuses
Working with the Northern California Innocence Project on implementation of California's new Racial Justice Act, which addresses issues of racism in sentencing
Representing organizations fighting for racial justice in work that supports their mission and in organizational matters. Examples include King Boston, Lawyers' Committee for Civil Rights Under Law, NAACP Legal Defense Fund, Strategies for Youth and Stop AAPI Hate
Working with the AAPI Equity Alliance to develop proposals to stem anti-API hate crimes and discrimination in public accommodations
Community and partnerships
Bringing leaders together
Cooley's Black Executive Network and Latinx Executive Network create communities of forward-thinking executive leaders, investors, innovators and prominent influencers across a wide range of industries, companies and government agencies. They are designed to build a sense of community and harness the power of diversity to yield high-impact relationships, collaboration and knowledge-sharing. We are proud to work alongside and represent these outstanding leaders and are actively seeking to expand opportunities with other underrepresented groups as part of our effort to build a more diverse and inclusive ecosystem.
Supporting industry initiatives
When we partner with organizations driving impactful change, we want our commitment to be deeper than a financial one. We work alongside these groups to design programs, define success and recruit allies from across our networks. The following are just a few of the groups with which we're working:
AboveBoard is an inclusive platform that is diversifying executive leadership by expanding access for underrepresented groups – particularly Black, Latinx and women executives. Cooley has partnered with AboveBoard to provide clients and trusted business partners with access to 25,000+ diverse senior executives to help create more diverse boards of directors.

Black Ambition is a nonprofit initiative founded by Pharrell Williams that provides a bridge to success for Black and Latinx entrepreneurs who are launching tech, design, healthcare and consumer products/services startups. Cooley partners with an annual Black Ambition cohort program, hosting workshops focused on fundraising for high-growth companies.

Chicago:Blend is a collaborative effort of venture capitalists in Chicago who know that diverse teams and inclusive environments are critical foundations for both the startups they invest in and their own venture firms. Cooley is an active advisory board member, engaging on annual programming and thought leadership to educate and empower the Chicago VC ecosystem.

Diversity VC is a nonprofit partnership promoting diversity in venture capital. Cooley is a sponsor and supports Diversity VC's four key initiatives: building a diverse network of venture capital professionals, helping venture capital firms hire from diverse backgrounds, connecting the venture capital community to a broader network, and analyzing data on diversity in the venture capital industry.
Entrepreneur Access Network is a business accelerator program, leveraging tools, services, events and professionals to help Black and Latinx founders scale and grow their companies by complementing their current leadership activities. Cooley partners with Entrepreneur Access Network to host cohort workshops and 1-on-1 coaching at the intersection of business and legal.
Libra

is a springboard program for existing underrepresented founders of high-growth companies based in the UK. Cooley partnered with Libra for its inaugural program focused on the Black founder experience, helping them navigate the scaling journey.
Mentoring the next generation of lawyers
We have signed on to a three-year partnership with Legal Education Access Pipeline (LEAP), a Los Angeles-based nomonprofit initiative with a mission to diversify the legal profession by preparing underrepresented students to become successful law school applicants, lawyers and social change agents. Twelve Cooley lawyers from four offices have committed to serving as lawyer mentors to LEAP scholars during a nine-month fellowship program throughout California.
Partnering with clients
We are working with our clients – including global tech giants – to increase opportunities for representation, networking, mentorship and education within our organization and theirs. Taking a personalized approach for each client, we have developed mentoring programs that pair underrepresented junior lawyers with senior lawyers, launched a diverse entrepreneur accelerator cohort, partnered on racial justice pro bono projects, co-hosted training sessions and sponsored several private speakers series. We are focused on transforming our shared learning into action.
Our journey
Cooley Named MCCA's 2022 Sager Award Recipient
Cooley was named the 2022 recipient of the Thomas L. Sager Award by the Minority Corporate Counsel Association (MCCA) in Category 5 (Am Law 200 firms with more than 501 lawyers). The award highlights the firm's commitment to building a more diverse, equitable and inclusive environment. Cooley partners Joe Drayton and Reuben Chen accepted the award on behalf of the firm at MCCA's 25th anniversary gala.
Cooley's Pro Bono Practice Adds Duo Focused on Racial Justice, Client Partnerships
Kristen Johnson and Kara Wilson have joined Cooley as special counsel in the firm's pro bono practice. Johnson arrives from the NAACP Legal Defense and Educational Fund, where she litigated civil rights cases in trial and appellate courts. Wilson arrives from Meta, where she maintained an active pro bono practice, including partnering with legal services organizations focused on criminal justice reform.
US Diversity Fellowship
Cooley proudly offers diversity fellowships to outstanding first-year law school students in the US. Award recipients receive a paid 1L summer associate position and an award of up to $50,000 to assist with law school tuition. Since its inception in 2008, we have hired 81 fellows and awarded nearly $1.5 million to assist with law school tuition.
UK Diversity Fellowship
Cooley launched its UK Diversity Fellowship programme in 2021, offering outstanding students committed to promoting diversity, equity and inclusion an award of up to £12,000 to assist with tuition and study expenses.
Chicago Committee on Minorities in Large Law Firms Diversity Award
Cooley was recognized as a recipient of the Chicago Committee on Minorities in Large Law Firms' 2022 Diversity Award in the Commitment & Investment category. The award recognized the firm for its diverse associate and summer associate hiring, diverse attorney ratios, partnership, and diversity personnel.
Cooley Supports UK's Fastest-Growing Tech Companies With Tech Nation's Upscale Programme
For the eighth consecutive year, Cooley is the legal partner of Tech Nation's Upscale programme, which helps the UK's fastest-growing tech companies overcome growth challenges and scale faster. Of the 35 companies Tech Nation has announced will make up the cohort for Upscale 8.0, nearly half have women founders.
Cooley Named Champion for Immigrants by Washington English Center
The Washington English Center (WEC) honored Cooley with its 2022 Champion for Immigrants award. By working alongside firms such as Cooley and a network of more than 1,100 annual volunteers, WEC provides affordable English-language instruction and workforce programs to immigrants.
Seramount Names Cooley to 50 Best Law Firms for Women List, Recognizes Firm as Forward-Thinking
Seramount, formerly Working Mother Media, named Cooley to its 50 Best Law Firms for Women list for the 11th consecutive year, which grants the firm hall of fame status on the elite list. Additionally, the firm was chosen to be part of the Seramount community of forward-thinking law firms that, for 15 years, have been measuring their progress in recruiting, retaining and advancing women by using metrics and data analytics.
WILEF Awards Cooley With 11th US Gold Standard Certification
In 2022, for the 11th consecutive year, the Women in Law Empowerment Forum (WILEF) certified Cooley as a US Gold Standard law firm. The Gold Standard is WILEF's highest level of recognition for commitment to the advancement of women in the legal industry.
Diversity Lab Names Cooley an Inclusion Blueprint Champion
Diversity Lab named Cooley a 2021 Inclusion Blueprint Champion, an award that recognizes law firm leadership and practice groups proactively tracking and incorporating inclusion practices that correlate to greater diversity. Of the 62 law firms that participated in the Inclusion Blueprint, Cooley is one of only 20 firms to be named as a champion. In addition to firm leadership, Cooley's business litigation practice also met the criteria needed for the distinction.
Cooley Recognized as Top Performer by Leadership Council on Legal Diversity
The Leadership Council on Legal Diversity named Cooley a Top Performer. The award recognizes the top 20% of LCLD member organizations, including law firms and corporations, that have shown a strong commitment to building more diverse institutions and a more inclusive legal profession.
Mansfield Rule Certification
Cooley was one of the first firms to achieve Mansfield certification when we participated in the Mansfield Rule pilot in 2017, and we have achieved Mansfield Rule Certification Plus designation each year since. The primary driver of certification is confirmation that at least 30% of those considered for all governance and leadership roles are underrepresented lawyers.
Cooley Named a Top Firm for Diverse Representation Among Its Partnership
Law360 recognized Cooley among the top firms noted for having the most diverse representation among its partnership, ranking the firm #3 on its list of those in the 601+ lawyers category. Cooley ranked #11 overall on the publication's annual Diversity Snapshot, a breakdown of diverse representation among law firms.
Cooley Honored at Legalweek Leaders in Tech Law Awards
Cooley won the Innovations in Diversity and Inclusion award in recognition of its collaboration with Google on a diversity mentoring program at the inaugural Legalweek Leaders in Tech Law Awards. Hosted by American Lawyer Media, the Legalweek Leaders in Tech Law Awards honor innovation in the legal technology sector and precedent-setting, game-changing projects and initiatives in the US.
LCLD Pathfinders and Fellows Program
Cooley is a member of the leadership council on legal diversity, an organization of more than 320 corporate chief legal officers and law firm managing partners. Through our membership in the program, we nominate a diverse set of lawyers for leadership development programs each year. Cooley is recognized as a key law firm partner by LCLD.
Cooley Launches UK Diversity Fellowship
Cooley has launched a UK Diversity Fellowship program, offering outstanding students committed to promoting diversity, equity and inclusion an award of up to £12,000 to assist with tuition and study expenses. The program follows our highly successful Diversity Fellowship in the US, which has been operating since 2008.
Cooley Recognizes Juneteenth
Cooley observes Juneteenth as a firm holiday in the US annually. Firm lawyers and business professionals are encouraged to use the time to reflect on, celebrate and honor Black history and culture, as well as to examine the role each of us has in standing up as antiracists and being allies in change.
Cooley Honored at LCCR's Dr. Martin Luther King Jr. Awards Dinner
The Lawyers' Committee for Civil Rights of the San Francisco Bay Area honored Cooley at its Dr. Martin Luther King Jr. Awards celebration in 2020 for the firm's representation of small business owners of color, and in 2021 for the firm's work to force the federal government to take steps to protect the health of immigrant detainees during the pandemic.
Related contacts