Practices
eDiscovery & Information Retention Counseling
Specialized group who partners with Cooley's litigators and clients to craft cost-efficient, defensible, and tailored discovery and retention strategies.
Why Cooley
eDiscovery
We work with clients to design effective document retention and litigation readiness plans.
We provide bespoke consulting services for all aspects of litigation support and technology, incorporating the latest advanced analytics to assist our clients in creating defensible discovery strategies.
We execute such services as collection, hosting, data reduction and data analysis (culling de-duplication/near de-duplication and email filtering), predictive coding, advanced analytics and technology-assisted review (TAR), and electronic production.
We're keenly aware that no one solution fits all cases, and we're able to shift our strategy, often with little notice, to meet the needs of our clients.
For select litigations, we use CooleyPlus, the firm's in-house offering that provides an array of eDiscovery-related technologies and services within a low-cost, bundled and predictable pricing structure.
Information retention counseling and information governance
We help companies and organizations create sensible, practical and defensible records management, data retention policies, and dispositioning policies and protocols.
We assist with identifying, categorizing, and securing critical, sensitive and confidential information.
We develop strategies to improve compliance with retention and privacy regulations – and reduce risk.
We perform data retention analysis so our clients can defensibly delete redundant, outdated and trivial documents with little or no business value.
We help boost organizational and employee productivity and improve efficient access to information.
We aid in the development of an internal retention team to orchestrate and manage retention and deletion of company information.
We offer increased visibility into organizational data to reveal business intelligence opportunities and competitive advantages.
Read more
Group contacts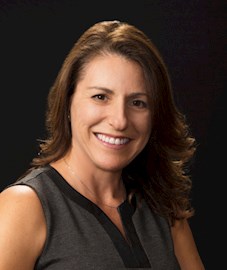 Ruth Hauswirth
Special Counsel, Head of Litigation and eDiscovery Services & Information Retention Counseling
San Diego