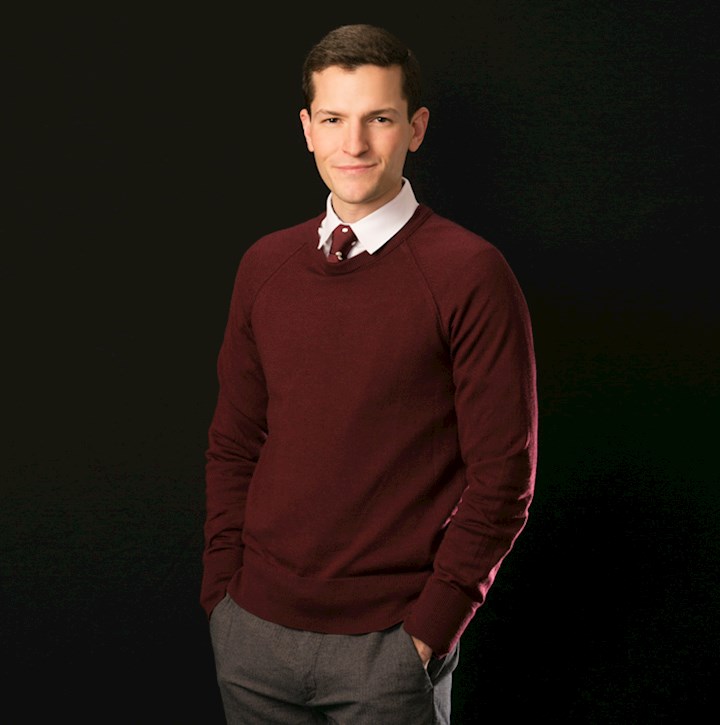 About Brian
Brian represents clients across a full range of trademark, copyright and advertising matters. He is equally adept in advising iconic brands and emerging growth companies, including many of the most celebrated startups in the world. To complement his practice, Brian teaches trademark law at Suffolk University Law School and chairs the Cooley Inclusion Alliance, leading efforts to recruit, mentor and advance exceptional, underrepresented legal talent.
Brian has a vibrant and varied intellectual property practice counseling and litigating on behalf of clients spanning a diverse range of industries, technologies and geographies. He has significant experience in complex matters relating to trademarks, trade dress, copyright, false advertising, unfair competition, cybersquatting and counterfeiting. Brian coaches companies on worldwide brand selection, adoption and protection, provides strategic counsel for infringement claims, builds and manages global IP portfolios, and partners on strategic corporate transactions. When litigation is necessary, he achieves successful results for clients in federal courts, in opposition and cancellation proceedings before the US Patent and Trademark Office Trademark Trial and Appeal Board, and in domain name disputes before the National Arbitration Forum and World Intellectual Property Organization.
Before joining Cooley, Brian completed in-house internships at Google and Verizon focused on trademark and copyright law matters. He also interned for Chief Judge Randall R. Rader of the US Court of Appeals for the Federal Circuit.
During law school, Brian was the Warnement Scholar in Intellectual Property Law, president of the Student Intellectual Property Society, executive editor of the William & Mary Business Law Review and a member of the Appellate and Supreme Court Clinic. He sits on the board of directors of the William & Mary Alumni Association.
Publications and Citations
Media and Podcasts
Panels and Presentations
Invited Moderator, Visit America's National Marks!, International Trademark Association Annual Meeting, Houston, TX (November 2020)
Guest Lecturer, Trademark Law Course, William & Mary Law School, Williamsburg, Virginia (April 16, 2020)
Panelist, Making Connections in Boston's IP Community, Boston Patent Law Association, Boston, MA (February 4, 2020)
Panelist, "Navigating Disruptive Technologies," American Bar Association IP West Conference, Long Beach, CA (October 11, 2017)
Moderator, "Nominative Fair Use: How Much is Too Much?," International Trademark Association Annual Meeting, Barcelona, Spain (May 24, 2017)
Panelist, Silicon Valley Comic Con's "Geek Law 101: Intellectual Property Law Basics" Silicon Valley Comic Con (March 20, 2016)
Education
William & Mary Law School
JD, 2015, with honors
University of Edinburgh
MSc, 2012, Linguistics, with honors
College of William & Mary
BA, 2011, Linguistics and Government, with honors
Admissions & credentials
California
Massachusetts
Rankings & accolades
2018 Douglas N. Morton '62 Young Alumni Service Award, William & Mary Alumni Association (Sept. 2018)


Rossman Memorial Award – Honorary Mention, US Patent and Trademark Office Society (Feb. 2017)


1st Place, Georgia State University Intellectual Property Writing Competition (Sept. 2015)


2nd Place, IDEA Student Intellectual Property Writing Competition, University of New Hampshire School of Law (June 2015)


1st Place, Hon. William C. Conner Intellectual Property Law Writing Competition, New York Intellectual Property Law Association (May 2015)


Outstanding Member Award, William & Mary Business Law Review (May 2015)


Thalia V. Warnement Scholar in Intellectual Property Law, William & Mary Law School (2013 – 2015)


Lawrence W. I'Anson Scholar, William & Mary Law School (2012 – 2015)


Memberships & affiliations
William & Mary Alumni Association, Board of Directors (July 2020 - Present)
Young Practitioners Committee of the International Trademark Association
Pathfinder for the Leadership Council on Legal Diversity
Bulletin Committee of the International Trademark Association January 2018 December 2021
Editorial board of Landslide magazine October 2017 March 2018
Board of directors of William Mary Libraries July 2017 June 2020
International Trademark Association, Impact Studies Committee (January 2016 - December 2017)
American Bar Association, Section of Intellectual Property Law, Young Lawyer Fellow (June 2016 - June 2019)
Fellow of the Internet Law and Policy Foundry September 2015 September 2018