News
Venture Financing Report - Q3 2015
Late Stage Valuations Surge as Deal Volumes Plateau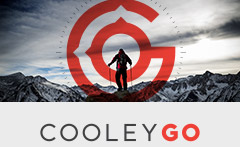 View our interactive data visualization on Cooley GO

Overall financing activity in the third quarter of 2015 remained strong, continuing a trend from prior quarters. In Q3 2015, Cooley handled 140 disclosable deals, representing more than $3.2 billion of invested capital. Median pre-money valuations climbed in Q3 across all deal stages, most notably in later stage deals. The median pre-money valuation for Series D+ deals reached $400 million during the quarter. The percentage of deals with a median pre-money valuation greater than $100 million reached 35% of Q3 deals, a level not seen in over six years. The percentage of up rounds remained strong, making up more than 90% of deals during the quarter. Deal terms reflected a company-friendly environment, as the utilization of fully participating preferred and pay-to-play provisions both decreased from the prior quarter.
This quarterly summary provides data reflecting Cooley's experience in venture capital financing terms and trends. Information is taken from a subset of the transactions in which Cooley served as counsel to either the issuing company or investors.
View our latest report in pdf format or visit Cooley GO to view the interactive visualization.