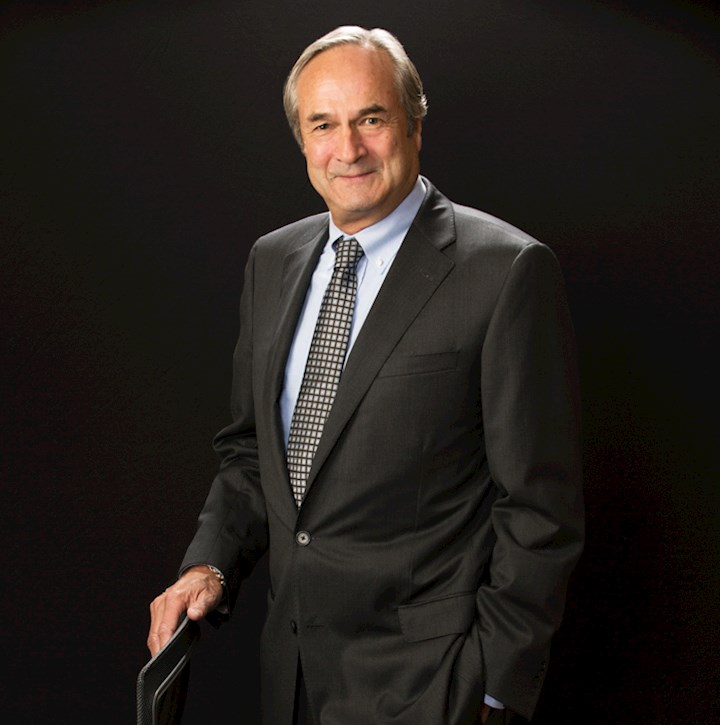 About Stephen
Stephen C. Neal is the chairman emeritus of Cooley. He is resident in the Palo Alto office.
Summary of Professional Activities
Steve's practice includes a variety of litigation, negotiation and counseling services. He has tried dozens of civil and criminal cases, jury and non-jury, in federal, state and administrative courts throughout the United States. Steve has represented numerous corporations and individuals in a wide range of civil and criminal investigations, and he has represented and advised audit committees and special committees of boards in numerous internal investigations.
Steve's practice has covered numerous substantive areas of the law, including securities law, insurance law, commercial contracts, government contracts, construction contracts, tax disputes, antitrust and trade regulation, trade secrets, patents, copyrights, unfair competition, employment contracts, product defects, Magnuson-Moss Act, toxic substances, Food and Drug Act, Consumer Product Safety Act, National Highway Transportation Safety Act, Foreign Corrupt Practices Act, Foreign Currency Laws, I.C.C. tariff regulations, federal income tax law, state and local taxing authority, water law, mining law and regulations, banking law and bank fraud.
Highlights of Professional Experience
Litigation
Steve has tried over 30 jury and non-jury cases to verdict as lead trial counsel. He has conducted dozens of other contested evidentiary and non-evidentiary hearings on dispositive issues and argued over 20 appeals in various federal and state courts around the country. In 2015, he was named a Law360 "Trial Ace" for steering clients "to more than 35 trial wins, often in bet-the-company litigation, with a nearly 90 percent win rate."
A list of recent trials and other highlights is available on request:
Securities Cases. Steve has handled numerous securities fraud, negligence, breach of fiduciary duty and other securities-related claims arising under both federal and state laws. He has successfully handled numerous shareholder derivative cases and shareholder class action securities fraud cases in various state courts and in federal courts in Illinois, Delaware, New York, Tennessee, Texas, California and Arizona. He successfully argued the case before the Delaware Supreme Court in which the Supreme Court upheld General Motors' buy-out of Ross Perot under the business judgment rule. Steve's clients have included PacifiCare, Lumisys, Amgen, General Motors, USG Corporation, Santa Fe, Advanced Systems, Inc., Lexecon, William Roach, Admiral Elmo Zumwalt, Federal Express and Charles Keating, Jr.
Bankruptcy Cases. Steve has represented debtors in large, complex corporate reorganizations. He has litigated adversarial actions and bankruptcy estimates of liabilities. Clients have included Pacific Gas & Electric Co., USG Corp. and partners at Brobeck, Phleger & Harrison.
Patent Cases. Steve has tried numerous patent cases, on both the defense and plaintiff side, in various technologies including mechanical, electronic and chemical. Clients have included NVIDIA, Qualcomm, Genencor, Applied Medical Resources and AT&T.
Anti-Trust Cases. Steve has handled and tried numerous anti-trust cases, including group boycotts and refusals to deal, price fixing and monopolization cases. His clients have included Weyerhaeuser Company, Georgia Pacific, Spalding Sporting Goods and various individuals.
Major Tort Cases. Steve has handled a variety of tort-based and warranty based consumer class actions and individual actions, including cases involving allegedly defective products, contaminated food products, a series of cases involving the permanent flooding of a town in Upper Michigan allegedly caused by iron ore mining activities and multiple cases arising from the collapse of a gypsum mine in Virginia. Clients have included General Motors, Kraft, Inland Steel and United States Gypsum Company.
Insurance Coverage Cases. Steve has tried major insurance coverage cases involving asbestos and other underlying claims. His clients have included United States Gypsum Company and Wilkin Enterprises.
Criminal Cases. Steve has handled a number of white collar cases, including securities fraud, bank fraud, wire fraud, mail fraud, bankruptcy fraud, money laundering, conversion and criminal contempt. Among others, his clients have included Charles Keating, Jr.
Takeover Cases. Steve ran the successful defenses against hostile takeovers for both Santa Fe and USG Corporation. He argued and won one of the first cases upholding a so-called "flip-in" poison pill in Delaware Chancery Court and argued and won an early case upholding poison pill in the Northern District of Illinois. He has advised managements of publicly held corporations about potential hostile takeovers in defensive, offensive, and white knight roles.
Miscellaneous. Steve has tried cases involving trade secrets, employment termination claims, construction and engineering disputes and contempt of court. He has handled cases challenging state or local taxes on out-of-state vendors, airline fuels and airplane landings. He has handled cases involving ICC railroad loading restrictions and tariffs, NHTSA safety recalls, trademark infringement and unfair competition. His clients have included Inland Steel, United Airlines, Lands End, Navistar and General Motors.
Representations of Boards, Committees of Boards of Directors, and Individual Directors
Steve has represented and advised numerous boards of directors, special committees of boards and individual directors on corporate governance, fiduciary duties and conflict of interest matters. His clients have included General Motors and its board in the Ross Perot disputes, USG and Santa Fe Boards in hostile takeover situations, PacifiCare Health Systems in dealing with a large minority shareholder and in various transactional matters, NVIDIA and its board in various governance matters, Walter Hewlett and the Hewlett Trust in the HP/Compaq situation.
He has conducted special investigations for management and special committees of directors, committees of independent directors and audit committees of publicly held companies in areas of improper payments, bribery/extortion, defective products, currency violations and attorney malpractice. For the most part, the identity of clients remains confidential, however additional information can be provided on request.
Steve has handled confidential and public SEC investigations on behalf of various corporations and individuals. Some of the individuals and clients are among those identified above. Others remain confidential.
Grand Jury Investigations
Steve has represented individual and company targets and subjects involved in numerous grand jury investigations in areas of securities fraud, bribery and extortion, obstruction of justice and antitrust.
General Advice
Steve has provided many clients with ongoing non-litigation advice in various areas discussed above.
Prior to joining Cooley in 1995, Steve was a partner and a member of the Management Committee at Kirkland & Ellis in Chicago. He is a Fellow of the American College of Trial Lawyers.
Steve received a JD from Stanford University 1973 and an AB from Harvard University in 1970.
Board Service
Levi Strauss & Co. – Chairman, September 2011
Levi Strauss & Co. – Director, 2007

Monterey Bay Aquarium – Chairman, September 2013
Monterey Bay Aquarium – Trustee, 1998

William and Flora Hewlett Foundation – Chairman, July 2015
William and Flora Hewlett Foundation – Director, 2006
Education
Stanford Law School
JD, 1973
Harvard University
AB, 1970
Admissions & credentials
California
Illinois
Rankings & accolades
National Law Journal: 100 Most Influential Lawyers in America
Law360: Trial Ace
National Law Journal: White Collar Crime Trailblazer
Daily Journal: Top 100 Lawyers in California
Chambers US: Trial Lawyers; Commercial Litigation; Securities Litigation
Legal 500: Hall of Fame, Leading Trial Lawyer; White Collar; Commercial Litigation, Dispute Resolution
The American Lawyer: Litigator of the Week
Best Lawyers in America: Bet-the-Company Litigation, Commercial Litigation and Criminal Defense - White Collar
Memberships & affiliations
American College of Trial Lawyers