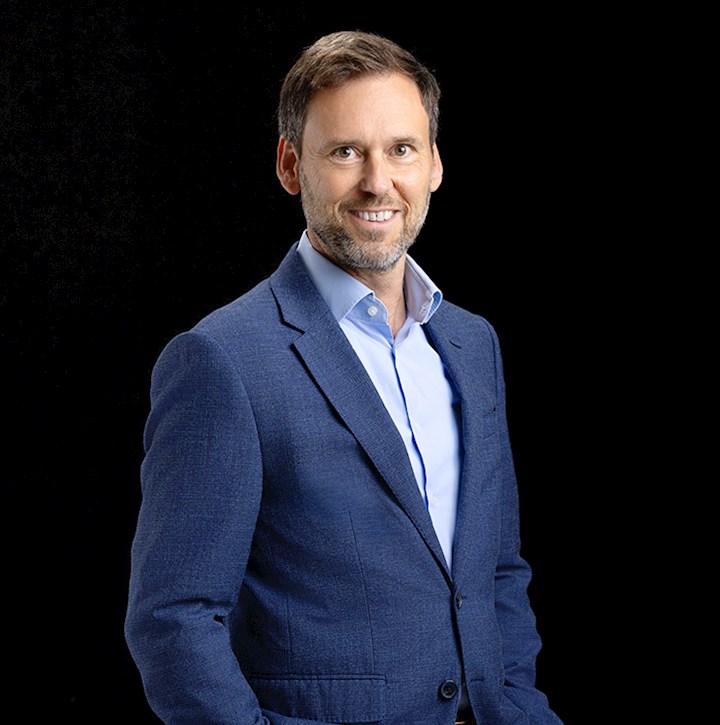 I guide the leading companies of today and tomorrow, through complex global regulatory landscapes, ensuring their businesses are as successful as possible.
About Patrick
Patrick co-chairs Cooley's global cyber/data/privacy practice. Patrick has more than 25 years of experience guiding clients on complex issues spanning data protection, cyber, consumer protection, advertising and electronic signatures. He advises startups, scaleups and multinationals in diverse industry sectors, from technology and life sciences, to communications, entertainment, retail and consumer products. He also has significant experience representing telecommunications companies, internet service providers, software developers, governments and companies using IT-related services. Patrick is also involved in diverse consulting projects for the European Commission, national governments and multinational global corporations.
Prior to joining Cooley, Patrick was the co-chair of a Global Top 10 firm's data privacy and cybersecurity practice. For several years he has been consistently recognized as a Tier 1/Band 1 data protection and cyber expert by Chambers Europe and Legal 500. Patrick is a regular speaker at national and international conferences and often asked to comment on internet and cyber law related issues in the press.
Notable experience includes:
eCommerce – Successfully represented a social networking platform at the European Court of Justice in a dispute on the liability exception rules for information society service providers established by the EU Electronic Commerce Directive
AI – Advised a European financial service provider on the introduction of a personal digital assistant based on artificial intelligence in the customer journey lifecycle
Cyber – Assisting multiple organisations on data related incidents, including the assessment of the severity of the data breach, notifications to the relevant authorities and representing the client towards relevant parties
GDPR Litigation – Represented multiple companies in their proceedings before a data protection authority for allegedly having infringed GDPR-related obligations
BCRs – Guided a multinational organization through the procedure of applying for Binding Corporate Rules, including internal assessment of BCR compliance
eCommerce – Assisted a US clothes manufacturer on setting up an online sales platform throughout the European Union in line with applicable laws and rules
Gaming & Betting – Assisted online sports betting and online casino gaming operators when entering the European gaming market
Code of Conduct – Drafting a GDPR code of conduct for an international association of academic institutions allowing them to exchange user credentials throughout the EU, including data transfers to third countries
GDPR Compliance – Assisted +200 organizations on preparing them for GDPR compliance, including gap analysis, remediation by drafting policies, contractual documents and other relevant materials
Cloud Computing – Advised the European Commission on the legal implications of cloud computing in the 28 European Union Member States. Patrick leads a cross-border team of 30 lawyers analyzing the impact of cloud computing on the current European legal system and analyzing the need for regulatory change
Sanctions – Advising one of the world's largest financial services providers on setting up a data protection compliant structure for verifying customer details and payments against numerous sanctions lists (for example, known terrorists, drugs traffickers, etc.)
eSignatures – Advising the United Nations (UNCITRAL) on legal aspects of electronic signatures to draft a new model law on the cross-border use of electronic signatures
Technology Transfer – Advising the European Commission on changing the regulatory landscape of technology transfer. He is leading a team of 35 lawyers (EU, US, Japan) analyzing how to improve the regulatory environment for R&D in Europe
GDPR – Advising a US software company with local branches in the Netherlands, France, Germany, Belgium and the United Kingdom on setting up a legally compliant data processing system for HR and CRM data
ePayments – Advised a European mobile phone operator on the implementation of a mobile payment system. Typical problems encountered included whether the electronic payment system would fall under the scope of the European e-Money legislation and thus oblige the operator to set up a new legal entity
Patrick is also a professor at the University of Antwerp, teaching European information and communications law, and a frequent guest lecturer on internet law at various other universities.
Patrick is fluent in Dutch, English and French.
Education
Katholieke Universiteit Brussel
PhD, Law, 2003
Universität Trier
LLM, 1993
KU Leuven
Law, 1992
Admissions & credentials
Brussels, Belgium
Rankings & accolades
Best Lawyers Belgium: Lawyer of the Year – Information Technology Law
Chambers Europe: TMT: Data protection – Band 1
Legal 500 Belgium: EU Regulatory: Privacy and data protection – Tier 1 & Leading Individual
Chambers Belgium: Fintech – Legal – Band 2
Legal 500 Belgium: EU Regulatory: Information Technology – Tier 1
Legal 500 Belgium: Fintech – Tier 1
Listed as Acritas Star™ Lawyer since 2017
Memberships & affiliations
Brussels Bar
International Bar Association
Editorial Committee: Computerrecht, Kluwer, Netherlands
Editorial or Professional Board of Computer Law & Security Review (CLSR), Elsevier, United Kingdom
Editorial Committee: Revue du Droit Commercial (RDC), Larcier, Belgium
Editorial Committee: Journal of Internet Law, Aspen/Wolters Kluwer, United States