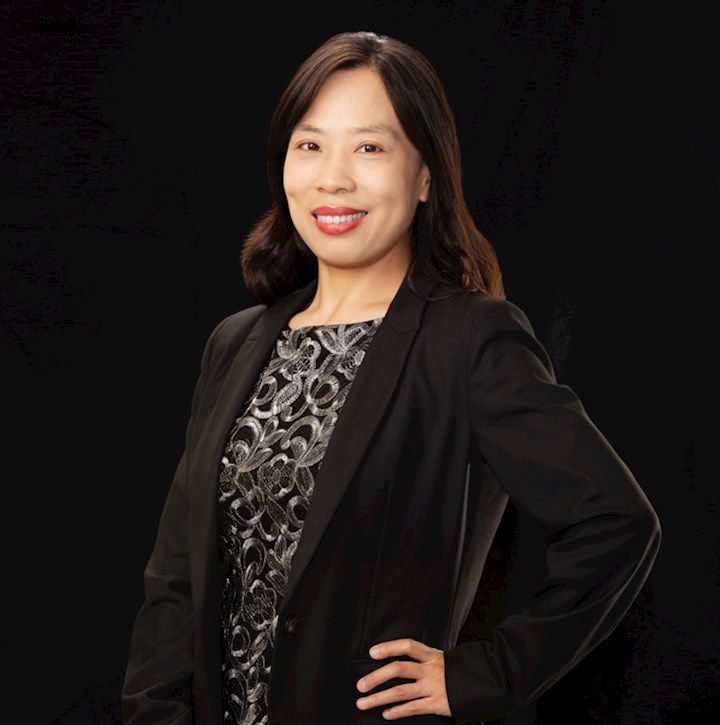 About Lisa
Lisa Yuan specializes in public and private corporate finance transactions. Her practice focuses on equity capital markets transactions, representing issuers and investment banks in initial public offerings in Hong Kong and US. She also advises clients on compliance with the US securities laws, mergers and acquisitions as well as general corporate matters.
Prior to joining Cooley, Lisa was an associate at the Beijing office of another leading US law firm, where she frequently worked on Hong Kong IPOs of PRC financial institutions, including the IPOs of Agricultural Bank of China and Industrial & Commercial Bank of China, each was the world's largest-ever IPO at the time of listing.
Lisa is a native Mandarin speaker and is fluent in English.
Representative Matters:
Capital Markets Transactions
Represented YH Entertainment, a leading artist management company in China, on its HK$490 million IPO on HKEX
Represented CICC, Citigroup and Merrill Lynch (Asia Pacific) on Fenbi's HK$198 million Hong Kong IPO and global offering
Represented GOGOX, an online intracity logistics platform, on its HK$670.8 million IPO and listing on the Hong Kong Stock Exchange
Represented CICC, Citigroup and China Renaissance as joint sponsors on the US$285 million H shares IPO and listing of Huitongda Network Co., Ltd., a leading e-commerce company backed by Alibaba, on the Hong Kong Stock Exchange
Represented Goldman Sachs and Citigroup in connection with US$150 million SEC-registered initial public offering and listing on Nasdaq by Energy Monster on Nasdaq
Represented 21Vianet on its US$600 million Rule 144A convertible notes offering due 2026
Represented 21Vianet on its US$390.5 million SEC-registered follow-on offering
Represented EHang

in its US$40 million SEC-registered initial public offering and listing on Nasdaq

Represented Shenzhen Fangdd Network Technology in its US$78 million SEC-registered initial public offering and listing on Nasdaq
Represented X Financial in its US$104.5 million SEC-registered initial public offering and listing on the New York Stock Exchange
Represented Puxin Limited in its US$140.76 million SEC-registered initial public offering and listing on the New York Stock Exchange
Represented Hope Education Group Co., Ltd. in connection with its US$389.7 million initial public offering and listing on the Hong Kong Stock Exchange
Represented China Reinsurance (Group) Corporation ("China Re") in connection with the issue of US$800 million notes by China Re's subsidiary, China Reinsurance Finance Corporation Limited
Represented Postal Savings Bank of China Co., Ltd. ("PSBC") in its US$7.3 billion initial public offering and listing on the Hong Kong Stock Exchange, which was the world's largest initial public offering in 2015 and 2016
Represented China International Capital Corporation Limited ("CICC") in its US$707.8 million initial public offering and listing on the Hong Kong Stock Exchange
Represented iKang Healthcare Group, Inc. ("iKang") in its US$152.7 million SEC-registered initial public offering and listing on the NASDAQ and its US$40 million concurrent private placement to Best Investment Corporation, which is a subsidiary of CIC International Co., Ltd.
Represented Industrial and Commercial Bank of China Limited ("ICBC"), New York Branch in connection with the establishment of its US$10 billion senior medium-term notes program and subsequent takedown offering of US$750 million aggregate principal amount of its 2.351% senior fixed-rate notes due 2017, $1 billion aggregate principal amount of its 3.231% senior fixed-rate notes due 2019 and US$500 million aggregate principal amount of its senior floating-rate notes due 2017
Represented China Cinda Asset Management Co., Ltd ("Cinda") in its US$2.5 billion initial public offering and listing on the Hong Kong Stock Exchange, which was the largest offering in Hong Kong in 2013
Represented China Galaxy Securities Co., Ltd ("Galaxy Securities") in its US$1.1 billion initial public offering and listing on Hong Kong Stock Exchange
Represented New China Life Insurance Company Ltd. ("New China Insurance") in its US$1.9 billion initial public offering and listing on the Hong Kong Stock Exchange with a concurrent offering of A shares listed on the Shanghai Stock Exchange, which was the only concurrent A + H shares offering in 2011
Represented Deutsche Bank AG, Singapore Branch in connection with a US$200 million Rule 144A/Regulation S offering by Texhong Textile Group Limited of 7.625% senior notes due 2016
Represented Agricultural Bank of China ("ABC") in its US$22 billion initial public offering and the listing on the Hong Kong Stock Exchange with a concurrent offering of A shares listed on the Shanghai Stock Exchange, which was the largest IPO ever at the time of listing
Represented J.P. Morgan Securities Inc., Banc of America Securities LLC, Credit Suisse Securities (USA) LLC and Deutsche Bank Securities Inc. as joint book-running managers and representatives of the underwriters in an SEC-registered offering by Wyndham Worldwide Corporation of US$250 million principal amount of its 7.375% senior unsecured notes due 2020
Represented China Merchants Bank Co. Ltd. in its US$3.2 billion global rights offering, consisting of a public offering of A shares (shares listed on the Shanghai Stock Exchange) in the PRC, a public offering of H shares (shares listed on the Hong Kong Stock Exchange) in Hong Kong and private placements of H shares to institutional investors outside the PRC and Hong Kong, including within the United States to a limited number of qualified institutional investors in reliance on Section 4(2) of the U.S. Securities Act
Represented Morgan Stanley and Lehman Brothers Inc. in the US$259 million SEC-registered initial public offering of AirMedia Group Inc.
Represented Industrial and Commercial Bank of China Limited ("ICBC") in its US$19 billion global offering, consisting of an initial public offering of H shares on the Hong Kong Stock Exchange with a concurrent offering of A shares listed on the Shanghai Stock Exchange, which was the largest IPO ever at the time of listing
Represented China Merchants Bank Co. Ltd. ("CMB") in its US$2.4 billion initial public offering and listing on the Hong Kong Stock Exchange
Represented Morgan Stanley, China International Capital Corporation and Credit Suisse First Boston in connection with China Construction Bank Corporation's US$9.2 billion global offering
Represented Air China Limited ("Air China") in connection with its US$1.07 billion initial public offering and the listing on the Hong Kong Stock Exchange and a secondary listing on the London Stock Exchange
M&A and Private Equity Transactions
Represented iKang Healthcare Group, Inc. in its going private transaction with Yunfeng Capital and Alibaba
Represented China Cinda Asset Management Co., Ltd. ("Cinda") in U.S. regulatory matters in connection with its HK$68 billion acquisition of Nanyang Commercial Bank, Limited from BOC Hong Kong (Holdings) Limited
Represented Postal and Savings Bank of China in connection with its issuance and sale of over US$7 billion worth of shares to strategic investors
Represented iKang Healthcare Group, Inc. in its private placement of US$100 million Series F Preferred Shares to Goldman Sachs and Government of Singapore Investment Corporation (GIC)
Represented Industrial and Commercial Bank of China ("ICBC") in connection with a strategic investment in ICBC by an investor consortium comprised of The Goldman Sachs Group, Inc., Allianz Group and American Express Company
SEC Compliance Matters
Represents iKang Healthcare Group, Inc., Puxin Limited and CNOOC Limited in their SEC compliance matters
Education
New York University School of Law
LLM
McGill University, Faculty of Law
LLM
Renmin University of China Law School
LLB
Admissions & credentials
New York