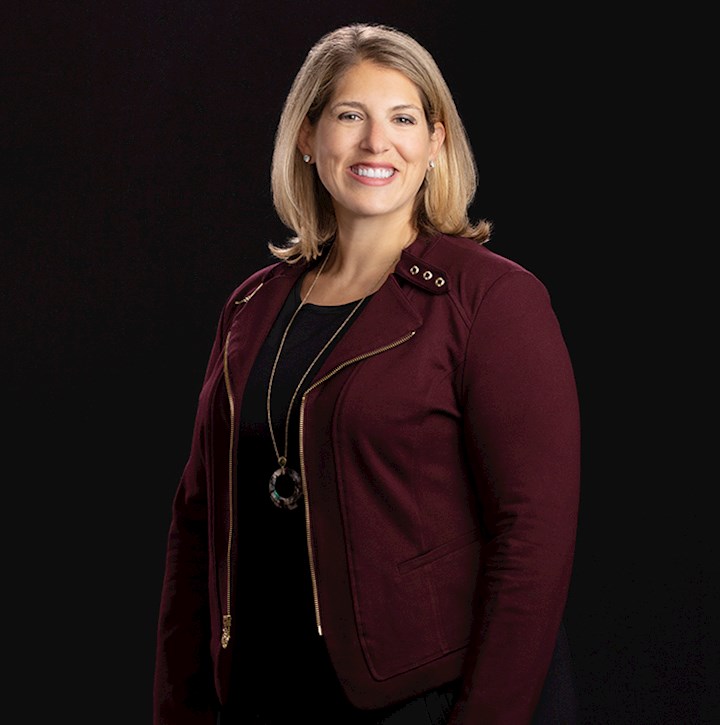 I partner with public companies through every step of their life cycle – from IPO to strategic acquisitions and beyond.
About Christina
Christina is a founding partner of Cooley's Chicago office and focuses her practice on general corporate and securities matters, including representing issuers and investment banks in capital markets and leveraged finance transactions, mergers and acquisitions, and counseling public companies regarding disclosure, corporate governance, and other securities law and compliance issues. She has experience in a variety of industries, including technology, real estate, and retail and consumer products, among others. Christina also has experience advising issuers and underwriters on corporate and securities transactions involving real estate investment trusts (REITs).
Recognized as one of BTI's Client Service All-Stars, Christina represents issuers and investment banks in initial public offerings and follow-on offerings, as well as public and private offerings of investment-grade, convertible and high-yield debt. Christina also advises clients on mergers and acquisitions, particularly transactions involving public companies. She regularly counsels companies on SEC compliance matters and advises management teams and boards on corporate governance and other securities law and compliance issues.
Christina serves as a member of the executive committee for the Ray Garrett Jr. Corporate and Securities Law Institute at Northwestern University. She also serves on the advisory board for Big Careers Little Kids, a 501(c)(3) nonprofit organization with a mission to connect Chicagoland's most accomplished female professionals in the fields of law, finance and business to empower them throughout their professional and parental journeys.
Christina is a regular speaker and writer on various capital markets and securities topics, including moderating a discussion with former SEC Division of Corporation Finance Director Bill Hinman at the 39th annual Ray Garrett Jr. Corporate and Securities Law Institute at Northwestern University. She is also the co-author of the Bloomberg BNA Corporate Practice Portfolio Series "The Board of Directors." Prior to joining Cooley, Christina was co-chair of the capital markets practice at Winston & Strawn.
Christina's representative experience includes advising:
Equity capital markets
Goldman Sachs, as representatives of the underwriters, in Rent the Runway's $410.5 million IPO

BofA Securities, as representatives of the underwriters, in the DiCE Therapuetics $234.6 million IPO

Skillz in its $835 million follow-on offering*

Netstreit in its $233 million private placement of common stock pursuant to Rule 144A, Regulation D and Regulation S, subsequent $255 million IPO, $200 million follow-on offering*

and $230 million follow-on offering

PetIQ in its $115 million IPO and subsequent $224 million follow-on offering*

Groupon in its $805 million IPO *

Jefferies and Stifel, Nicolaus & Company, as representatives of the underwriters, in the $76.5 million IPO of Class A Common Stock of Postal Realty Trust and subsequent $52.3 million and $57 million subsequent follow-on offerings *

William Blair & Company in its $56 million follow-on offering for VSE Corporation*

Citigroup in its $145 million follow-on offering for Circor International*
Debt capital markets
PetIQ in the issuance of $143.8 million 4.00% Convertible Senior Notes due 2026*

BofA Securities as initial purchaser of $400 million 4.125% Senior Notes due 2029 of TriMas Corporation*

TreeHouse Foods in the issuance of more than $2.0 billion of senior notes*

Lear Corporation in the issuance of more than $3.5 billion of senior notes*

Various underwriters, including Barclays, Goldman Sachs, Morgan Stanley and J.P. Morgan in numerous offerings of mortgage bonds and investment-grade debt by Exelon Corporation and its subsidiaries, including Baltimore Gas & Energy, Commonwealth Edison, Delmarva Power, Exelon Generation and PECO Energy Company*
Mergers & acquisitions
Affiliates of NexPoint Advisors in its $950 million acquisition of Jernigan Capital*

PetIQ in its $185 million acquisition of Perrigo's animal health business*

Reyes Holdings in its $2 billion disposition of Reinhart Foodservice's business to Performance Food Group Company*

Pacer International in its $335 million sale to XPO Logistics*

Federal-Mogul Holdings in its $305 million take-private sale to Icahn Enterprises*

X-Rite Corporation in its $480 million sale to Danaher Corporation*

PetIQ in its $210 million acquisition of VIP Petcare*

Hill-Rom Holdings in its $2.1 billion acquisition of Welch Allyn*

TreeHouse Foods in its $2.7 billion acquisition of the private brands operations of ConAgra Foods*

Echo Global Logistics in its $420 million acquisition of Command Transportation*
* Pre-Cooley experience
Education
William & Mary Law School
JD, 2008, Articles editor, William and Mary Law Review
George Washington University
BA, 2005, History and Political Science
Admissions & credentials
Illinois
Rankings & accolades
Chambers USA: REITs – Nationwide (2021 – 2023)
Law360 Capital Markets Editorial Advisory Board (2021-2022)
BTI Client Service All-Star Attorney (2018)
Super Lawyers: Illinois Rising Star (2016 – present)
The Legal 500 US: Capital Markets: Equity Offerings (2020)
IFLR1000: Notable Practitioner, Capital Markets: Equity and M&A (2019 – 2020)
Memberships & affiliations
National Association of Women Lawyers
National Association of Real Estate Investment Trusts (Nareit)