Press Release
Cooley Stands Apart in Women and M&A Deal Leadership
Palo Alto – August 24, 2021 – A recently published article by UC Davis School Law Professor Afra Afsharipour, "Women and M&A," shows that of the 20 firms handling the most significant public M&A transactions from 2014 to 2020, Cooley is the only firm with equal gender representation in leading roles across such deals.
"The outlier position is a testament to how our M&A team has led the practice – and the industry – with grit and talent over many years," said Joe Conroy, Cooley's chairman and chief executive officer. "It is also a testament to the results of diverse leadership and supportive allyship."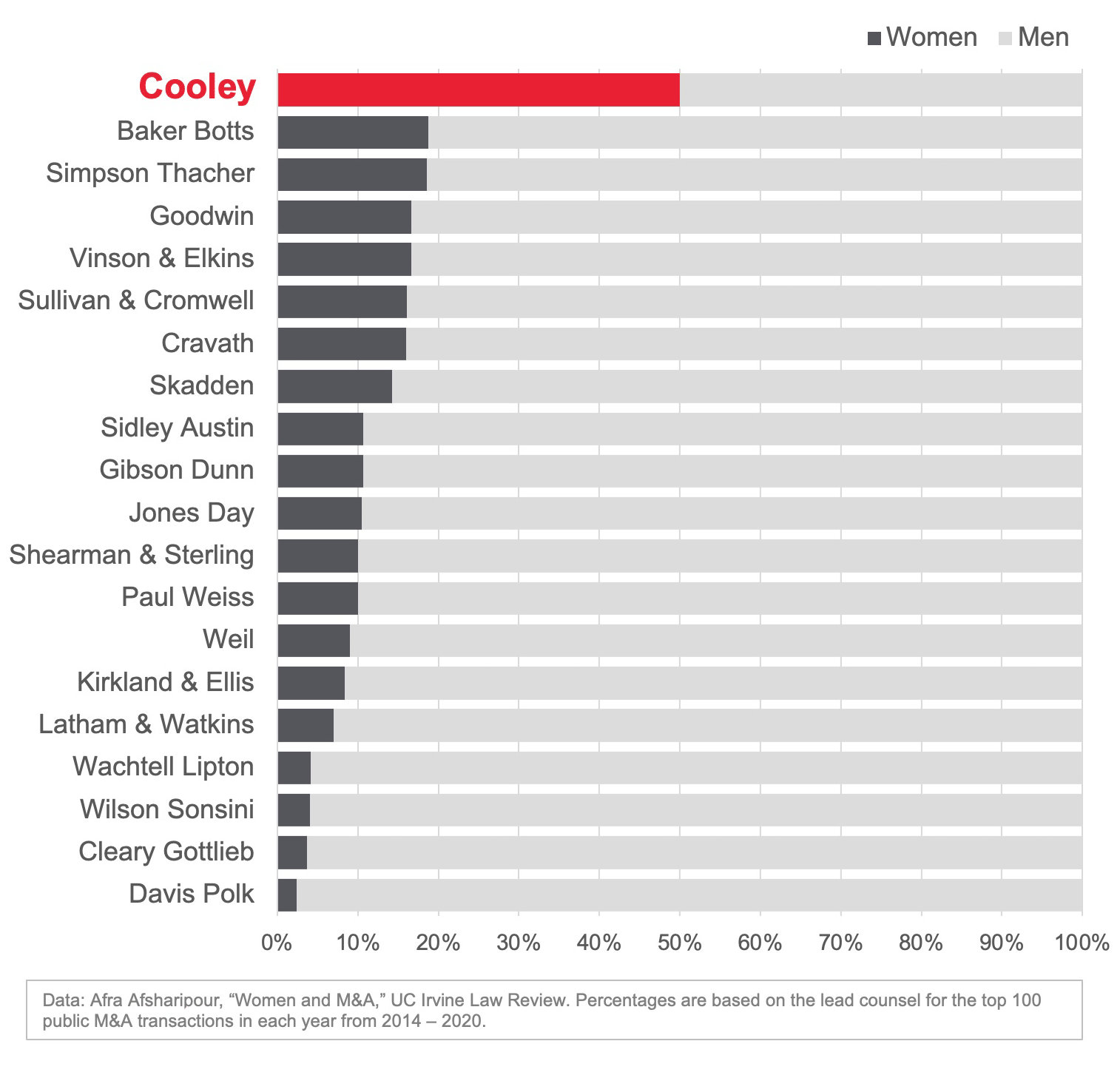 Cooley is deeply committed to maintaining a diverse, equitable and inclusive workplace for all. The firm has been widely recognized for its diversity, equity and inclusion efforts by leading industry organizations and publications, including Diversity Lab, the Human Rights Campaign Foundation, Working Mother and Crain's New York Business. This month, Law360 further affirmed Cooley's commitment, ranking it among the top three firms for having the most diverse representation among its partnership. The firm ranked #11 overall in the publication's annual Diversity Snapshot, a breakdown of diverse representation among law firms.
About Cooley LLP
Clients partner with Cooley on transformative deals, complex IP and regulatory matters, and high-stakes litigation, where innovation meets the law.
Cooley has 1,300 lawyers across 17 offices in the United States, Asia and Europe.
Related contacts