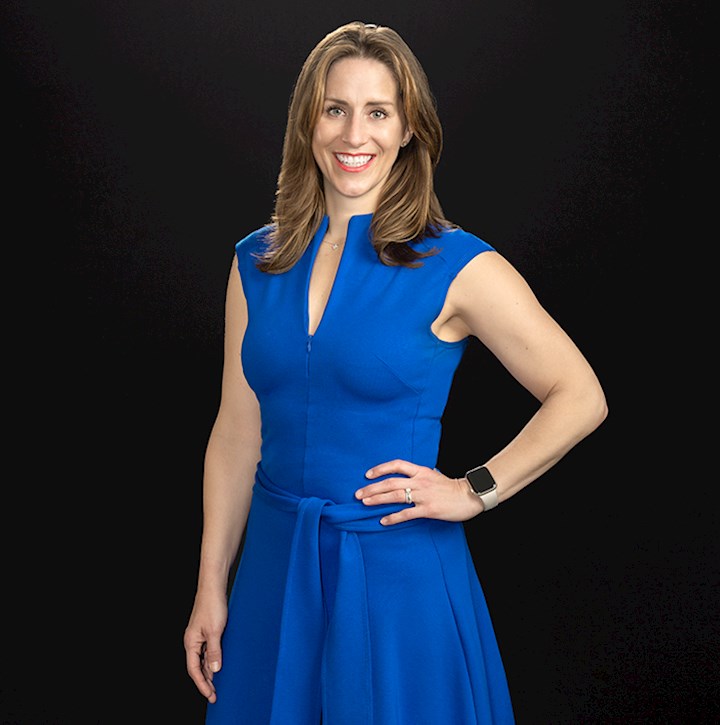 My clients have a vision for the future. I help them obtain the necessary approvals so they can build it.
About Colleen
Colleen Gillis' practice includes representing major developers and national, regional and local companies in all areas of land use entitlement, including office, retail, industrial, mixed-use, residential, hotel and large planned community projects. Her prior experience as a transactional real estate lawyer enables her to effectively and efficiently advise and assist clients on the nuanced interrelationship of entitlement, acquisition, financing and divestment during the life cycle of a given project.
Recent projects:
One Loudoun – 360-acre, 3.7 million sq. ft. mixed-use Town Center located at the intersection of Loudoun County Parkway and Route 7 including 2.8 million sq. ft. of office, 600,000 sq. ft. of retail, luxury hotel, movie theater, restaurants and 1,040 residential units. Notably, One Loudoun is the only Loudoun County project to have been awarded the coveted Washington Smart Growth Alliance award and a member of the World Trade Center Association and the International Association of Science Parks.
Dulles World Center – 80-acre, 5.7 million sq. ft. mixed-use Town Center located on the Loudoun/Fairfax County line at the front door of the Route 28/CIT Metro Station and intersection of Route 28 and the Dulles Toll Road. Given its location, the project required approval from Fairfax and Loudoun counties and coordination with Herndon, MWAA and Dulles Airport.
Brambleton – In addition to providing ongoing advice and counsel for the development of the mixed-use Brambleton community in Loudoun County, oversaw the entitlement of four interrelated cases approving more than 2,000 residential units to the more than 6,200 units already approved at Brambleton and proffering to the construction of 1-3/4 miles of the Loudoun County Parkway, a critical, north-south roadway connecting Route 7 to Route 50.
Willowsford – Assisted in the acquisition of 2,000 acres in the Dulles South area of Loudoun County. Continued guidance and counsel in connection with the development of four separate residential communities.
Leesburg Promenade and Offices at Georgetown Park – 200,000 sq. ft. of office and retail uses adjacent to the W&OD Trail and King Street in the Leesburg Historic District.
Oaklawn – 1.4 million sq. ft. mixed use environment in Leesburg at the intersection of the Dulles Greenway and Battlefield Parkway, including 1.2 million sq. ft. of office uses and 275,000 sq. ft. of retail, restaurant, grocery store and high-end hotel development.
Colleen also worked closely with county staff and a number of companies with property along the Route 28 Corridor to influence Loudoun County's efforts to create a more contemporary vision for the area.
Colleen has been individually recognized by Chambers USA in Real Estate: Zoning/Land Use: Northern Virginia since 2011, and the entire Cooley Reston Real Estate Team was honored with a #1 ranking in Northern Virginia by Chambers USA every year since 2009. She has also been recognized by Best Lawyers since 2013 for her work in Land Use and Zoning Law. In 2016, the Washington Business Journal named Colleen one of the region's most powerful business leaders in its Power 100 list. She was nominated for Leesburg Today's "40 Under 40" Awards honoring the top young professionals in Loudoun County in 2013. She was also named a Law360 "Rising Star" in 2013 – one of only 6 real estate attorneys in the country. Colleen has been recognized as a leading lawyer in the US editions of Legal 500 in the category for Real Estate and Construction – Land Use/Zoning. In 2017, Colleen was named a "Woman to Watch" by the Loudoun Business Journal.
Colleen is a member of the Loudoun County Chamber of Commerce Board of Directors, the Dulles Corridor Rail Association Executive Committee and has previously served on the Leadership Fairfax Board of Directors and the Board of Directors for the Alzheimer's Association for the National Capital Area. Colleen was selected as one of Bisnow's 35 Under 35 in Commercial Real Estate.
Education
University of Richmond School of Law
JD, 2000, cum laude
University of Virginia
BA, 1997, English and Foreign Affairs
Admissions & credentials
Virginia
Rankings & accolades
The Legal 500 US: Leading Lawyer in Real Estate: Land Use/Zoning (2023)
Loudoun Business Journal: "Woman to Watch" (2017)
Chambers USA: Band 1 for Real Estate: Zoning/Land Use – Virginia: Northern (2021 – 2023)
Chambers USA: Real Estate: Zoning/Land Use – Virginia: Northern (2020)
Best Lawyers in America
Washington Business Journal: Power 100 (2016)
Law360 "Rising Star": One of only six Real Estate lawyers in the country (2013)
SmartCEO: Power Players Award, Washington (2014)
Leesburg Today: "40 Under 40" Award (2013)
Memberships & affiliations
National Association of Industrial and Office Properties (NAIOP)
Urban Land Institute
Virginia Bar Association